Posted by Caitlin McDonough MacKenzie
Lynda V. Mapes, a Bullard Fellow at the Harvard Forest, published an essay in the Boston Globe magazine last weekend. "What a year with a single tree reveals about climate change" is an intriguing narrative to the Primack lab, where we aim to coax entire communities of trees in Thoreau's Concord and beyond to reveal the ecological effects of climate change from data spanning over one hundred and fifty years. I read Mapes as I was slogging through the final edits of my PhD defense talk, and I found in her writing a clear and compelling conversation about phenology. Inspired by her science communication, I dove back into my slides
.
Mapes' essay on Caitlin's desk. Caitlin included a quote from this piece in the opening slides of her PhD defense talk
Mapes' hyper-local focus — a single red oak tree in the Harvard Forest — provides a frame for presenting plant ecology research to the general public. From her tree, Mapes can call out the recent advances and varying methodological approaches in phenology studies. It's a kind of meta-analysis for a popular audience: data from historic records (shout out to Thoreau), ground level-observations (John O'Keefe's daily walks), phenocams (Andrew Richardson's flux tower-mounted cameras), and remote sensing are drawn together and synthesized in this portrait of a red oak. As she climbs into the canopy of her oak, Mapes carries us with her: her writing provides perspective, and she deftly distills piles of scientific data into a vivid sweep of leaves. I've identified many red oaks in the field, but Mapes made me identify with hers.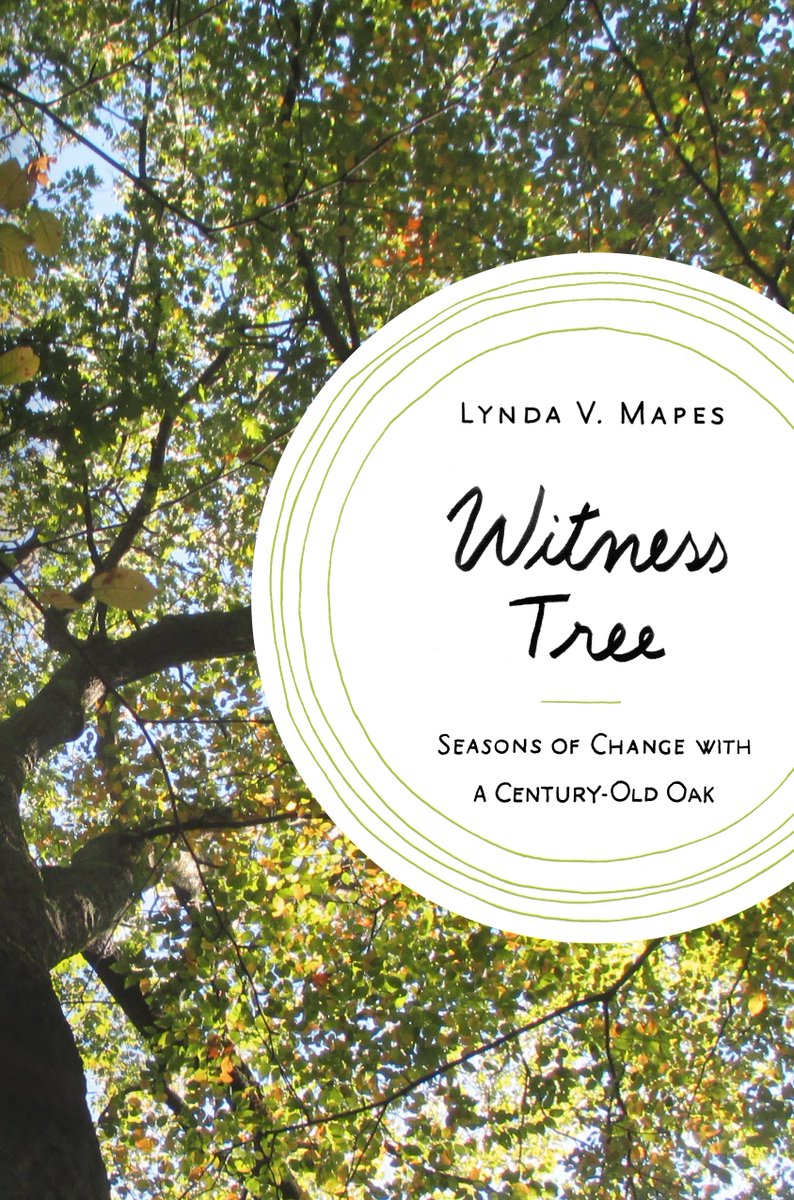 The Boston Globe essay is adapted from Lynda V. Mapes' new book
As plant ecologists, it is not often that we get to see elements of our own work in popular culture or glossy magazine spreads. I'm not sure that I've ever seen the word 'phenology' in print outside of a scientific journal. Mapes easily folded this vocabulary into her essay, so that by the end of the article I forgot how startling it was to see 'phenology' in print in the Globe. I'm looking forward to repeating this revelation when I read her book
WitnessTree: Seasons of Change With a Century-Old Oak.